Download these 20 must learn riffs to start the year with your guitar. It's fast, good and it will help you to learn, polish, and improve your guitar skills.

The riffs selection is classified by levels: beginner, intermediate and advanced. Enjoy!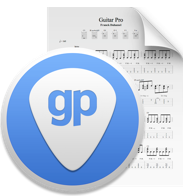 "20_Riffs_Pack.zip"
(click on the image to download the .zip file)
What you will find in this bundle
Beginner:
• AC/DC – Highway to Hell
• Aerosmith – Walk This Way
• David Bowie – Ziggy Stardust
• Eddie Cochran – Twenty Flight Rock
• Genesis – I Can't Dance
• Nirvana – Come as You Are
• Iggy Pop – The Passenger
• Lenny Kravitz – American Woman
Intermediate:
• The Bee Gees – Stayin' Alive
• John Mayer – Waiting on the World to Change
• Metallica – Creeping Death
• Motley Crüe – Dr Feelgood
• Ram Jam – Black Betty
• Police – Message in a Bottle
• Pink Floyd – Money
Advanced:
• Dream Theater – Constant Motion
• Extreme – Cupid's Dead
• David Lee Roth – Shyboy
• Pantera – Cowboys from Hell
• Van Halen – I'm the One
Feel free to leave a comment if you have any question about these riffs or ideas for upcoming packs of this kind.
You may also like
Free Rock Pack – 20 Famous Riffs to Download
21 Must-Know Blues Guitar Licks Free to Download
20 Guitar Pro 6 Drum Patterns to Download for Free