You have been expecting it for quite a while now. Well, today we are proud to announce that you will be able to see Guitar Pro 7 in action at the 2017 NAMM Show in Anaheim, CA — kicking off with live demos and a dedicated GP7 station!
Guitar Pro 7 now at Beta-testing phase, release date approaching
Dear GP fans and users, we have been working steady for it, and our Beta version of our newest upgrade Guitar Pro 7 will be shown in action with its new design and features, from January 19 to 22.
We have decided to bring Guitar Pro 7 with us to NAMM and get direct feedback from our user community and our partners in the music industry. We've already gone through alpha testing in-house and will now be exposing our pre-release software to a wider range of equipment and real-world uses. We are bringing the Beta version to our users so as to bring the optimal final touches to the software. Our goal, as always, is to provide musicians with a new release that they will love because it makes our technology even easier and more enjoyable to use when you compose, play, or share your music.
Do not miss out! Visit Vigier and Music Marketing Booths for live demos
For now, brace yourselves for live demos by Guitar-Idol finalist and rock virtuoso Youri De Groote, at the Vigier Guitars Booth #4762, Hall C. Youri will be playing there 3 times a day (11 am, 2 pm, 4 pm) to show you what Guitar Pro 7 can do with some of the greatest songs ever written.
Furthermore, the Music Marketing Booth #6242, Hall A, will feature a dedicated Guitar Pro 7 computer station and demonstrator, and NAMM guests will be given the opportunity to preview and try the software themselves.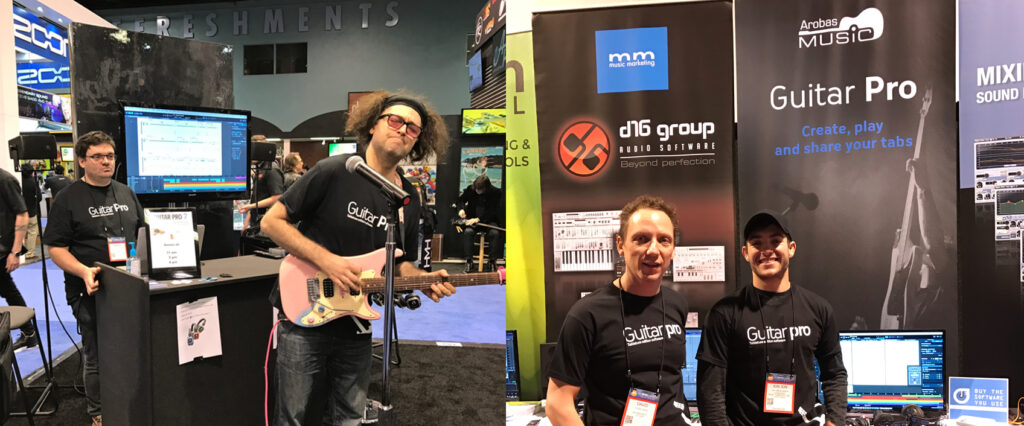 GUITAR PRO 7, available soon
Guitar Pro 7 will offer significantly enhanced editing features, including the possibility of using tablature for any other instrument beside the guitar, new types of notation, and improved file-importing and -exporting. We have also redesigned the graphical user interface and sound management to make your using the software simpler, easier, and faster.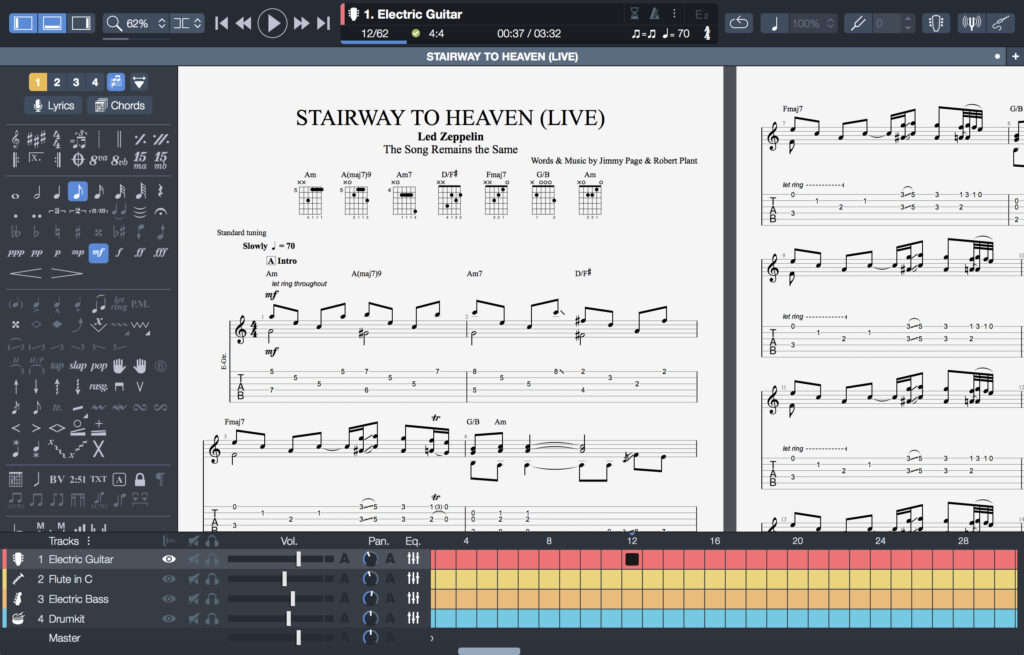 A new feature you will undoubtedly love
Plug your guitar into your computer and enjoy the Guitar Pro effect presets. You will thus be able to emulate the sounds of your favorite songs, or create your own tone by using an amp and effect emulator that includes 14 guitar & bass amps, 40 effects pedals, and 500 presets.
That way, you will be able to play everything you wish without the crazy cost of gear!
When is this for?
The beta version is private and limited to users selected by Arobas Music. The official release is expected in a few months and will be available for Windows and macOS.
Be the first to download the trial version of Guitar Pro 7, by signing up to our newsletter or following us on the social networks.
Talk soon.
The Guitar Pro Team