If you like playing fingerstyle, let's climb the ring and play this arrangement dedicated to advanced guitar players. Download the full transcription in Guitar Pro format and get ready to parry punches!

Discover Van Larkins's tribute to the song Eye of the Tiger by Survivor. Sylvester Stallone himself had chosen this song as the soundtrack of the cult boxing movie Rocky. This brand new video of Australian guitarist Van Larkins was filmed at a famous boxing club called Doherty's Gym in Melbourne.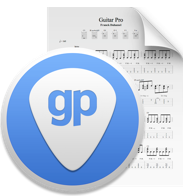 "Eye of the Tiger par Van Larkins"
(click on the image to download the Guitar Pro 7 file)

"Eye of the Tiger par Van Larkins"
(click on the image to download the Guitar Pro 6 file)
How to approach this score?
You will first have to tune your guitar in open C minor (Open Cm), here is the detail:
Starting from the high-pitched strings: E flat, C, G, C, G, C
This tuning in open C minor is almost similar to the tuning in open C major. The only difference is in the high E string that is tuned here in E flat. It has the same intervals between strings as the D minor open.
You will then need a thumb pick like this one: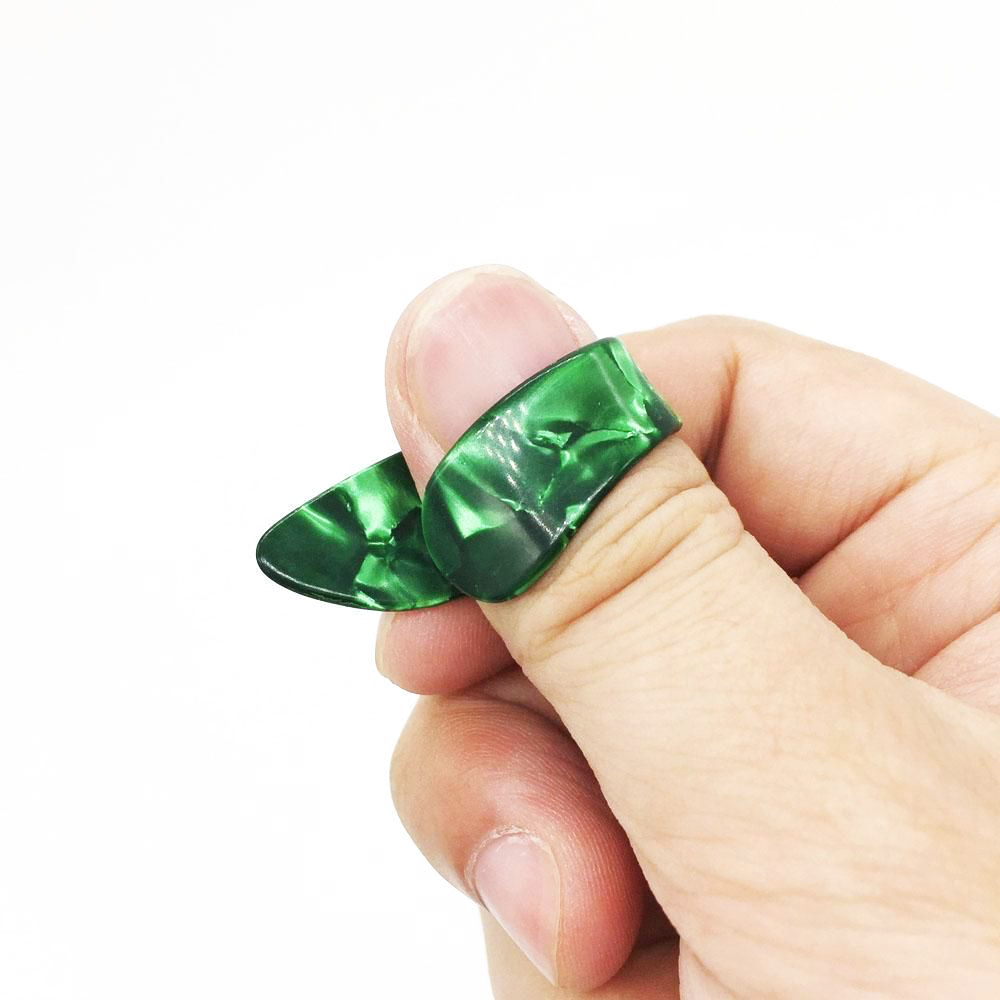 You can play this score without this type of pick but it will be very difficult or even impossible to play the basses in sixteenth notes and Palm Mute.
The difficulties:
They are mainly located in the bridge, (bar 53, at 2min42 in the video):

We'll have to play:
percussion with the thumb of the right hand on the guitar table to create a kind of bass drum sound,
hammers and pull-offs in the left hand to play basses without using the right hand. We advise you to attack the string with strength and speed, and this without using your right hand,
artificial harmonics. It is a question of playing the harmonics of the supported notes and not those of the empty strings as with natural harmonics. You must use the index finger of your right hand to touch the string and the ring finger to play the note.
Good luck with that! This passage is very technical and difficult to make sound good. Please leave a comment to let us know if you have been able to play this score.
About the guitarist
Van Larkins is a talented Australian acoustic guitarist. You can find his bio on our website: Van Larkins, as well as a free score in Guitar Pro 7 format of one of his compositions entitled: Outback Storm.
The guitar used by Van in this video is a Kallquist baritone guitar made by the luthier Luje Kallquist in Brisbane, Australia.
Its news:
In Nashville, Van will be preparing a long tour in the United States, Canada, Europe, and Asia with Tommy Emmanuel's former manager, Gina Mondello.
Here is the video of one of his last concert at Melbourne International Guitar Night.
Here are the next dates of his Canadian tour:
Follow Van Larkins :
Vanlarkins.com Website
Youtube channel
Facebook Page