Whether you are a beginner or an advanced player, you'll find something to enjoy in these 15 intro riffs. Download the intros of Hysteria, Psycho, supremacy and more. Let's make some noise!
Matthew Bellamy is a real riff maker, he's got the ability to produce great and powerful riffs that stay in mind. He is known for his experimental sound and his surprising modified electric guitars.

The band is getting ready for a new tour and hopefully, they will be on the road again in 2020.

The riffs
We have selected 15 riffs that are fun and interesting to play.
Here is an example with the song called "Reapers" which is a very good tapping exercise:
We also have arranged for guitar several songs like Sunburn and New Born: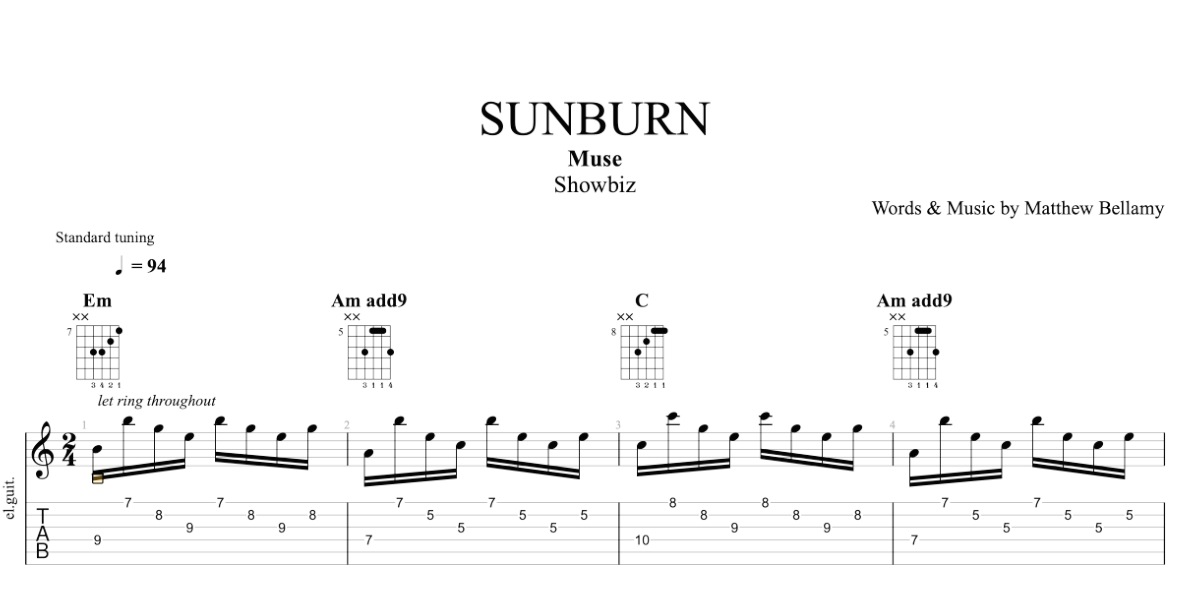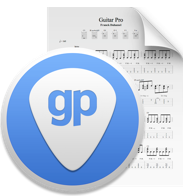 "15 Muse intros"
(click on the picture to download the zip file)



Click on the titles to download the Guitar Pro 7.5 files.


1. HYSTERIA
(Play the bassline which is arranged for guitar.)

2. UPRISING
(Try this piano intro arranged for guitar, this is an ideal tablature for beginners.)

3. KNIGHTS OF CYDONIA
(You will find this riff very easy to play!)

4. PLUG IN BABY
(Get ready for these fast arpeggios with bends, pull-offs, hammer-ons.)

5. PSYCHO
(Don't forget to change your tuning into a Drop D tuning.)

6. SUPREMACY
(A riff that has got a very interesting rhythm.)

7. SUPERMASSIVE BLACK HOLE
(Play this riff with heavy distortion.)

8. UNINTENDED
(Play this nice arpeggio with a clean sound on electric or acoustic guitar)

9. REAPERS
(Tune your guitar in Drop D again for this fast and fun riff.)

10. NEW BORN
(Play the piano intro arranged for guitar)

11. SUNBURN
(Piano intro is arranged for guitar)

12. STOCKHOLM SYNDROME
(Tune your guitar in Drop D for this fast riff on the E string)

13. THE HANDLER
(Drop D tuning)

14. MUSCLE MUSEUM
(A short intro riff to play on the B and G strings)

15. FURY
(This riff will sound better if you use a whammy pedal)


How to use Muse signature sounds in Guitar Pro 7.5
Here is how to find Muse signature sound called "Hysteria" in Guitar Pro 7.5. Watch our new tutorial on how to use signature sounds and presets.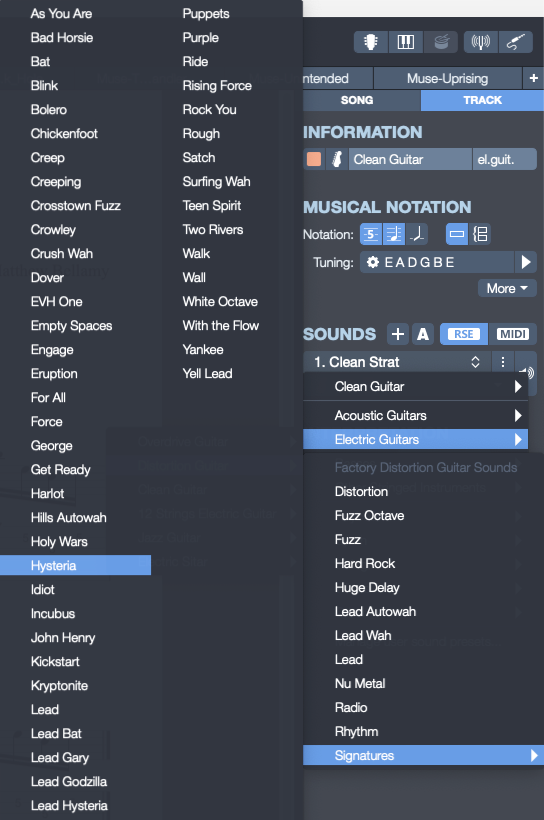 You will also like

Play 10 metal riffs from legendary bands!
20 Legendary Guitar Riffs to Download
Free Tabs – 20 Legendary Riffs to Download