Until May 31 enjoy free access to the library of scores mySongBook. Play songs from the greatest bands like Led Zeppelin, AC/DC or Metallica and many others. Don't wait!
Many countries around the world are still confined and a lot of people are still stuck at home for safety reasons.

That's why the Guitar Pro team is very happy to offer free and full access to his official Guitar Pro tablatures library called mySongBook. You will find very accurate and full transcriptions of your favourite songs.

The scores are accessible from Guitar Pro 7.5 (Win/Mac) or Guitar Pro mobile (iOS).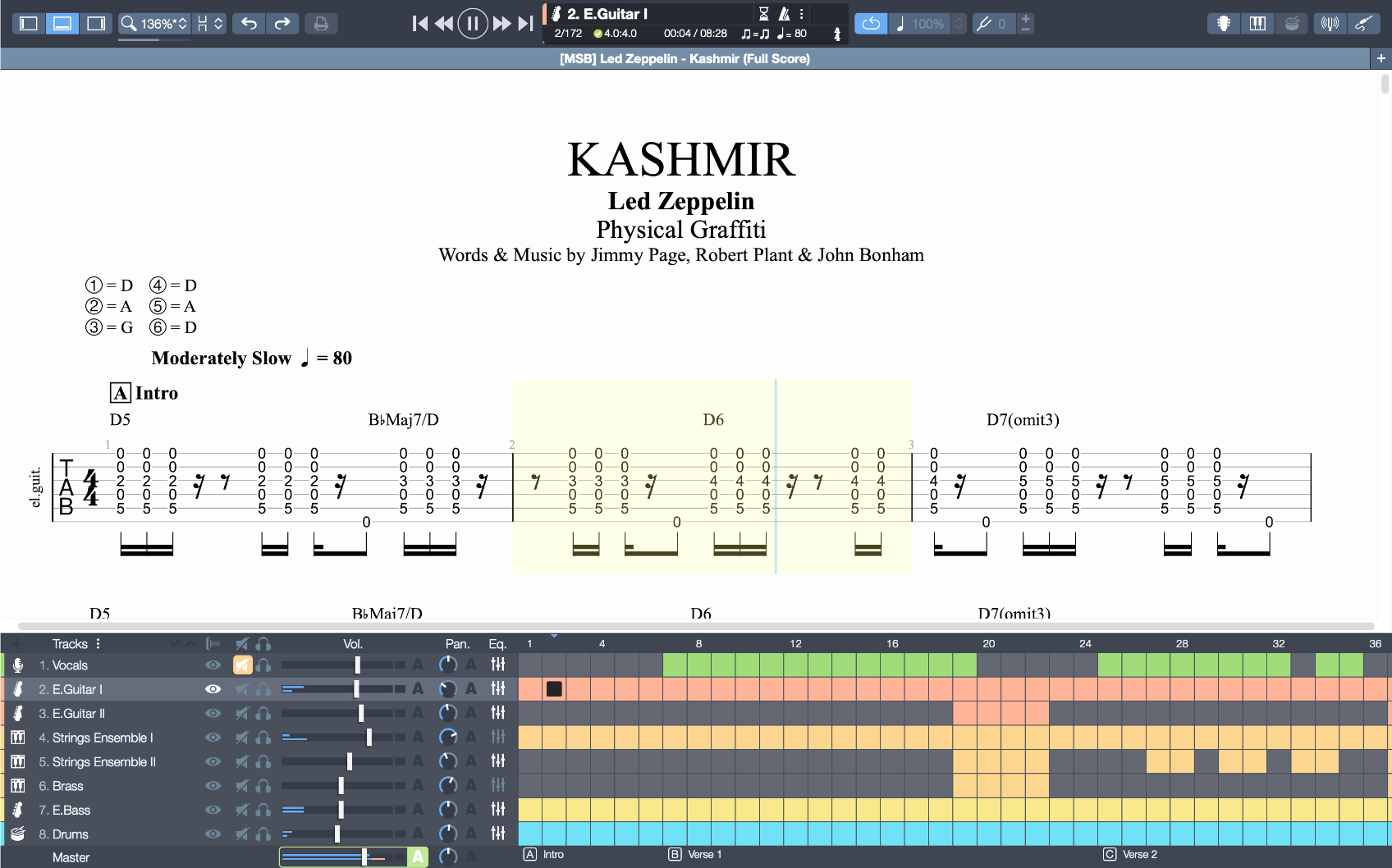 How to play the tabs?


Here are the steps to follow to access the full songbook containing thousands of songs:


Create a free account on www.mySongBook.com if you don't have one yet.


Connect your account in Guitar Pro 7.5 (Win/Mac) or Guitar Pro mobile (iOS).


Enjoy!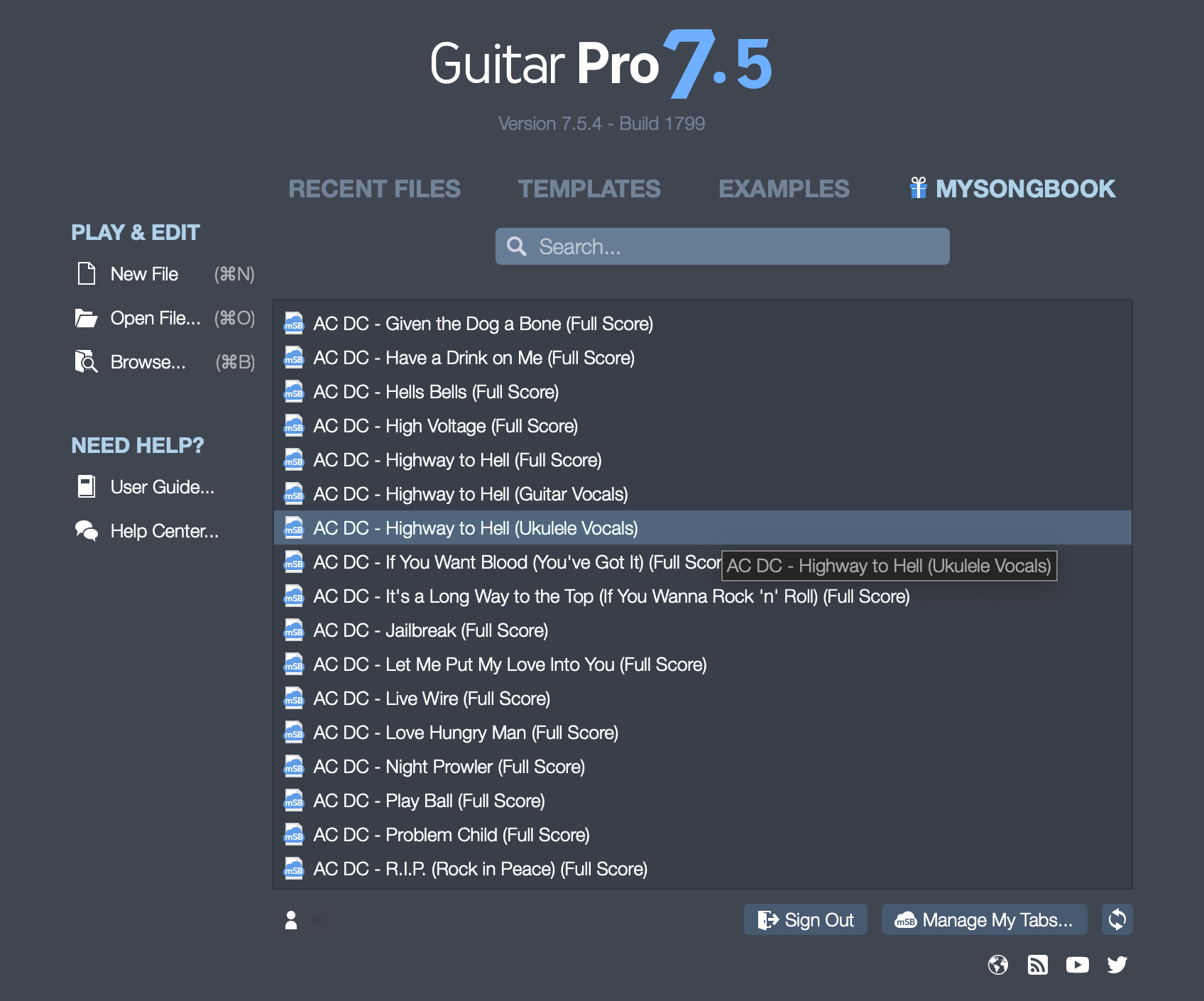 Please note that you can use the demo version of Guitar Pro 7.5 to access mySongBook tabs, even if the demo is expired.


Can I print or modify the scores?


Unfortunately, it's not possible to print, save or export mySongBook scores directly to a computer.

These restrictions have been asked by the legal owners of the scores, our offer being 100/100 legal.

However, you can access them and print your purchased scores (except in subscription mode), any time you want as long you have access to the internet.

You can also access the many playback options: change the tempo, select or mute tracks, and use the progressive speed to practice.

We are still working on more flexibility about that and hope to offer it in the future.


Download the Guitar Pro 7.5 demo


Guitar Pro for mobile


Discover the Guitar Pro mobile app here.