Purchase Guitar Pro 7.5 before July 5 and get 90-days of free and full online access to more than 900 TrueFire guitar courses. The show must go on!
How to benefit from the offer?


It's really easy:

1. Purchase Guitar Pro 7.5 on the official website.

2. You will receive an e-mail with your Guitar Pro license and a redeem code to use here on truefire.com.

3. Go on truefire.com and create a free account or log in to yours. Enter the redeem code and enjoy!

Bonus: free download of "Electric Blues Explorations".


Take your playing to the next level with Guitar Pro and TrueFire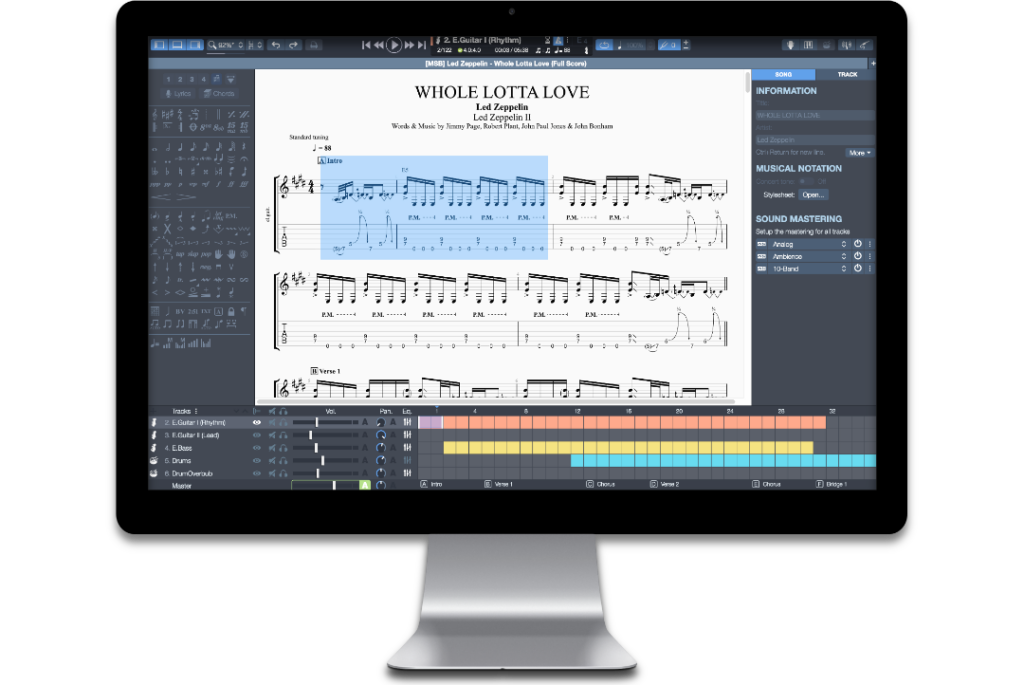 Guitar Pro is the most popular and most used guitar tablature editor and player in the world. Edit, play and share your scores with an intuitive and easy-to-use score editor software.

Hundreds of thousands of scores in Guitar Pro format are available on the internet for free, often composed by users or by the composers and artists themselves.

Find your favourite songs and practice them with the very useful playback options: countdown, metronome, selection, loop, progressive speed and more.

Compose, transpose, and edit your scores for many different instruments.


TrueFire


TrueFire.com is one of the most renowned online guitar lesson site. You'll find more than 40,000 videos lessons in many different styles and levels, and in many of them, Guitar Pro files are included.

Learn must-know songs, music theory and technics with the best teachers in the world: Tommy Emmanuel, Ana Popovic, Matt Schofield, Muriel Anderson and many others!